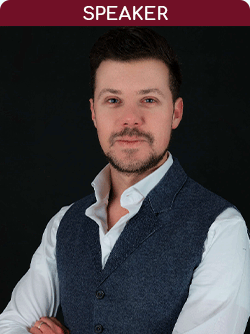 Kevin van Eeten
Director of Development & Flow Solutions at Flowid
Biography
Dr. Kevin van Eeten, Director of Development & Flow Solutions at Flowid in the Netherlands, is an expert in driving the transition to continuous manufacturing in specialty chemical, food, aroma, and pharmaceutical industries. He began his career by conducting fundamental research on rotor-stator spinning disc reactors, earning a PhD cum laude in hydrodynamics and reactor engineering from Eindhoven University of Technology (TU/e).
Following his research, Kevin worked as a process engineer at Flowid from 2014 to 2016, supporting clients in their transition from batch to continuous manufacturing. He then embarked on a seven-year journey, gaining valuable experience in both academia and industry, notably at Aspen Oss in the Netherlands. There, he played a crucial role in designing process equipment for the production of active pharmaceutical ingredients, providing him with a comprehensive understanding of the challenges and opportunities associated with continuous manufacturing.
Now, having returned to Flowid, Kevin leverages his expertise, academic insights, and industry experience to shape the transition from batch to continuous manufacturing. His ability to bridge the gap between theoretical knowledge and practical implementation ensures business continuity, economic viability, increased safety, and in effect more renewable processing.