VIRTUAL EXPERIENCE
Continuous Flow Reactor Technology
for Industrial Applications
Did you miss it?
Don't worry… join the CFRT community.
You are still in time to network with your peers
and follow the recorded conference
Flow Chemistry Pavilion
TKS Event Organiser and Chemtrix BV are pleased to announce their collaboration for the 2nd Flow Chemistry Pavilion at Achema 2022. The 4th of April 2022 sees the start of ACHEMA 2022, a five-day exposition held in Frankfurt am Main (Germany). The Flow Chemistry Pavilion will have high visibility ...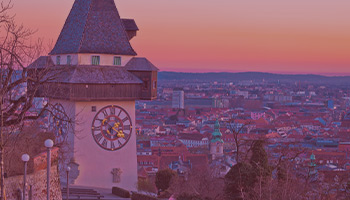 CFRT 2022 Graz (Austria)
We are pleased to announce that the 2022 edition of CFRT event will be held in Graz (Austria) on 28-29 September, plus optional half-day hands-on course on Sept. 27. This in-person event will be characterised by technical sessions and significant amount of time devoted to networking.
About Flow Chemistry
Interested to learn more on flow chemistry and continuous manufacturing? Please take a look at the articles we have selected for you from our bimonthly peer reviewed journal Chimica Oggi – Chemistry Today. Technical articles, marketing insights and Panel discussions are at your disposal.
Enhance your visibility
Sponsorships are highly effective in enabling market immersion & visibility, direct access to existing clients and potential customers alongside dedicated face to face meeting time with important targets.
To request the full sponsorship packages please fill in this form.
Alternatively, contact info@cfrt-tks.com
Get your sponsor opportunity now. Limited options.