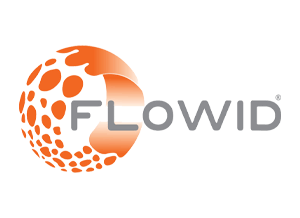 Flowid
Flowid is expert in system integration for flow solutions, selecting the best available technologies for the manufacturing of pilot and production flow skids. Close cooperation with the customer and an excellent network of industry partners specialized in flow equipment are essential to provide the best flow solutions.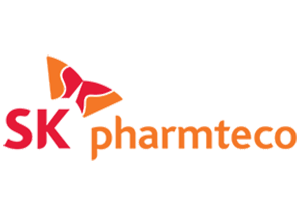 BUSINESS NETWORKING DINNER and WORKSHOP SPONSOR
SK pharmteco specializes in the commercial and clinical production of small and large molecules. Our offering includes process R&D, analytical method development and stability, scale-up and optimization, validation and commercial production of APIs, Advanced Intermediates, Registered Starting Materials and Key Building Blocks, as well as development, analytical, and CGMP production of Cell Therapy, Viral Vectors, and Plasmids.
Our global operations include 7 cGMP manufacturing and development facilities across the US, Korea, Ireland and France. We also operate dedicated R&D and Analytical services facilities.
We have a strong record of environmental, health, and safety performance. All our plants have been successfully audited by global regulatory agencies including the FDA (US), EMA (Europe), PMDA (Japan), & MFDS (Korea).
Extensive technology toolbox and >1,000 m³ of global small-molecule capacity >75,000 m² of large molecule facilities.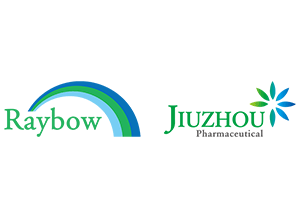 Raybow
Raybow, a CDMO under Jiuzhou Pharmaceutical, delivers solutions to chemical development challenges, helping clients bring new small molecule drugs to market. With 1,500 employees and multiple global locations, Raybow is a pharmaceutical production and manufacturing leader. Its facilities have passed official audits from FDA, PMDA, AIFA, NMPA, and more. Raybow also promotes green production and manufacturing with advanced environmental protection treatment systems.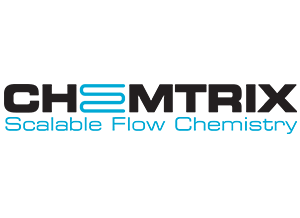 Chemtrix
Chemtrix BV offers a scalable flow reactor portfolio that allows researchers & industrialists the harness the advantages of continuous flow from lab to production. We combine expertise in the field of mechanical engineering, chemical engineering & chemistry, working closely with academia & industry to change the way that chemical processes are developed & implemented.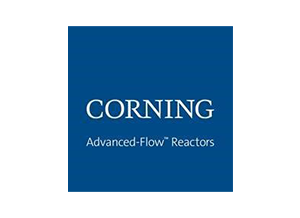 Corning
In the last 20 years, Corning has brought a powerful process intensification platform to the chemical process industry: Corning® Advanced-Flow™ Reactors (AFR) and their application technologies. Corning® Advanced-Flow™ Reactors are specially designed to enable the conversion from traditional batch to continuous flow chemical processing for lab to industrial-scale production. Our global team works closely with customers to provide cost-effective solutions, specialized engineering support, and process expertise.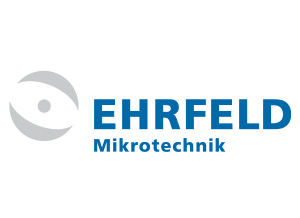 Ehrfeld Mikrotechnik
Ehrfeld Mikrotechnik sets standards worldwide in terms of microreaction technology in flow chemistry. The portfolio is aligned to established equipment concepts in process technologies, with which we can meet an enormous range of disparate requirements. We focus on achieving tangible added value by implementing the technology platform of micro- and millireactors from lab to production scale.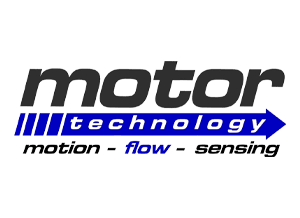 Motor Technology
Motor Technology offers the precision, pulsation free Fuji-Techno super metering pumps, suitable for continuous flow chemistry, micro reactor feeding, spraying systems and super critical applications (e.g.CO2 injection, Grignard, organo-lithium, hydrogen-peroxide). The unique technology delivers outstanding results in pharma, food and fine-chem industries. FDA and ATEX compliant variants, as well as complete production units and skids are available.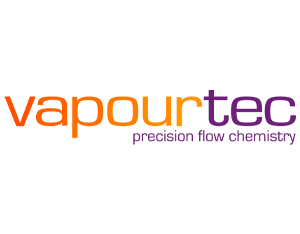 Vapourtec
Vapourtec is a leading provider of flow chemistry solutions. With cutting-edge technology and expertise, Vapourtec empowers researchers and industries to optimize chemical processes, enhance productivity, and reduce costs. Our innovative modular systems enable precise control, scalability, and automation, revolutionizing synthesis across pharmaceutical, agrochemical, and fine chemical sectors worldwide.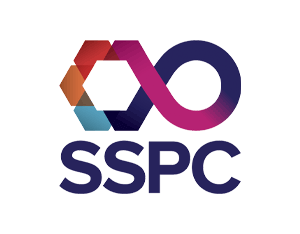 Science Foundation Ireland (SFI) Research Centre for Pharmaceuticals - SSPC
SSPC, the Science Foundation Ireland (SFI) Research Centre for Pharmaceuticals, is a hub of Irish research expertise developing innovative technologies to address key challenges facing the (bio)pharmaceutical industry. The aim of SSPC is to deliver industry-relevant technical solutions, which result in job growth and retention within this sector in Ireland and grow the skills base of qualified scientists and engineers. SSPC partners with nine higher-education institutes (HEIs) including Trinity College Dublin, University College Dublin, Dublin City University, University College Cork, University of Galway, Maynooth University, RCSI University of Medicine of Health Sciences, SETU and its host University of Limerick.