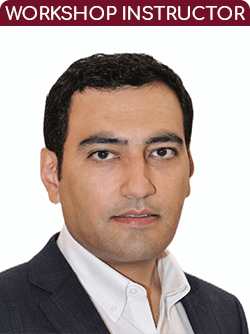 Biography
Nima is a consultant on advanced manufacturing and modeling and simulation applications in Bio/pharmaceutical and fine chemical industries. His area of expertise covers process design and development, continuous manufacturing, process simulation, particulate matters, digitalization, and regulatory.
Prior to starting his consultancy firm (Procegence), Nima was a research scientist with the US Food and Drug Administration. He was appointed as a member of an expert team for advancement of emerging technologies to modernize pharmaceutical manufacturing. With 20 years of diverse experience in different industries (including petrochemicals and specialty chemicals, food, and pharmaceuticals), he has worked at R&D, process design, and MSAT sections.
At Procegence, he helps companies with process development, scale-up, optimization, and Tech-transfer. His clients take benefits of bringing product to market faster, better, and at lower cost.