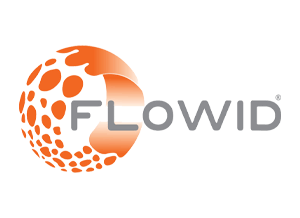 Flowid
Flowid is leading in Flow Solutions. From process development services to convert batch processes into continuous processes, to the engineering and construction of flow skids. Flowid's proprietary SpinPro Reactor technology, a unique continuous flow reactor is provided to control fast exothermic multiphase reactions and perform precipitation and emulsification applications.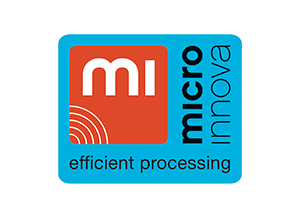 Microinnova
Microinnova is an expert in process intensification, flow chemistry, continuous manufacturing, and modular plants. We develop and realize efficient, continuous processes in the fields of synthesis, work up, and formulation with a strong link between process development and engineering/plant realization based on more than 200 projects and 20 years' experience.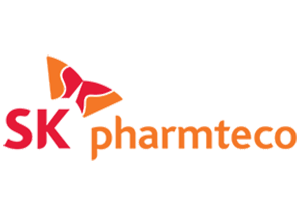 SK pharmteco
SK pharmteco (SKPT) is a leading CDMO organization providing process development and cGMP manufacturing worldwide. SKPT leverages almost 80 years of experience to provide unique process development capabilities for continuous processes at kilo and commercial scale. SKPT expertise includes continuous chromatographic separations, flow chemistry and distillation at all scales.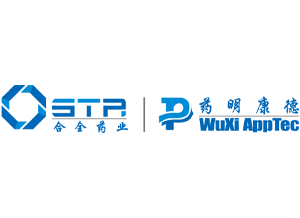 WuXi STA
WuXi STA, a subsidiary of WuXi AppTec, is a leading CRDMO providing integrated CMC services from discovery to commercial manufacturing. WuXi STA now has multiple flow chemistry R&D labs and 25 continuous manufacturing lines in its 3 different API manufacturing sites. The company has supported over 500 continuous manufacturing projects, including more than 20 late-stage and commercial projects.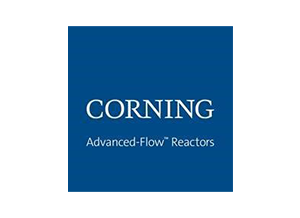 Corning
Corning® Advanced-Flow Reactors are an inherently safer technology for the production of chemicals in the pharmaceutical, specialty and fine chemical industries. They are specially designed to enable the conversion from traditional batch to continuous flow chemical processing for lab to industrial-scale production. Our global team works closely with customers to provide cost-effective solutions, specialized engineering support and process expertise.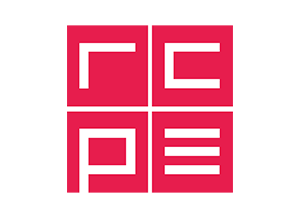 RCPE
RCPE is a global leader in pharmaceutical engineering sciences. We help our partners to create and manufacture advanced medicines for patients around the world, through optimising products and processes. Our services encompass the entire value chain of pharmaceutical product development: continuous API synthesis, advanced formulations, next-generation manufacturing, and device design.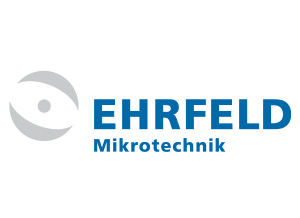 Ehrfeld Mikrotechnik
Ehrfeld Mikrotechnik sets new standards worldwide in terms of microreaction technology. We offer you a choice of different equipment concepts of the technology platform micro- and millireactors, which means we can meet an enormous range of disparate requirements. We quickly achieve tangible added value for you – from laboratory up to production scale.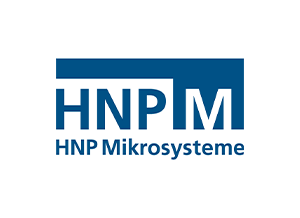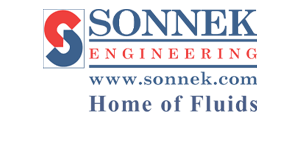 HNP Mikrosysteme GmbH
HNPM produces pumps for small amounts of liquids (flow rate from 1 μl/h to 1152 ml/min, pressure up to 150 bar). Furthermore, HNPM develops Modular Dosing Systems (MoDoS®) for continuous production plants and laboratories. Components are micro annular gear pumps, filters, sensors and controllers. One system with many application possibilities. In Austria, pumps and systems of HNPM are distributed by Sonnek Engineering GmbH. Sonnek focuses on engineering, design and manufacturing of turnkey solutions.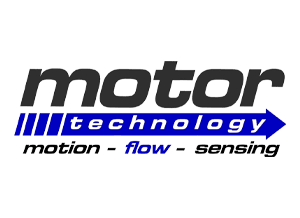 Motor Technology
Motor Technology offers precise and pulsation free super metering pumps, suitable for continuous flow chemistry, micro reactor feeding, spraying systems and super critical applications (e.g.CO2 injection, Grignard, organo-lithium, hydrogen-peroxide). The unique technology and advanced production methods deliver great success in pharma, food and fine-chem industries. FDA and ATEX versions. Complete production units and skids available.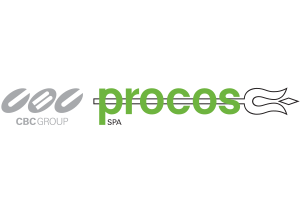 Procos S.p.A.
Procos S.p.A. is a CDMO, specializing in the development, scale-up and production of APIs, advanced intermediates and related services for the pharmaceutical industry. We offer 360° support, providing the most advanced techniques (flow chemistry, QbD, Automation….) to ensure successful development and supply of API from preclinical to commercial through all the phases.
Syrris
Syrris is a world leader in high quality, innovative products for research and development chemists and chemical engineers. Syrris takes pride in designing, developing and selling easy to use automated products for chemists in areas such as the pharmaceutical industry, academia, CROs, petrochemical industry etc. Syrris have two major product types: flow reactor systems and batch reactor systems.
Biotech Fluidics
Biotech Fluidics provides components and solutions for fluidic systems suitable for flow chemistry and continuous processing. The Biotech Liquid Flow Meter revolutionise how actual flow rates, pump status and performance are monitored. The KOT reactors are deigned to maintain plug flow profiles with minimal dispersion for the most demanding processes. Biotech Fluidics is the Global Premium Distributor of IDEX H&S.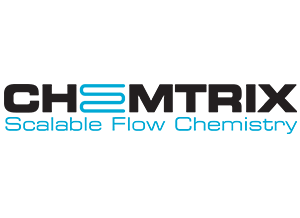 Chemtrix
Chemtrix combines expertise in the field of (chemical) engineering and chemistry to help our customers to benefit from Flow Chemistry. We focus on delivering the customer higher profits by accessing new chemical possibilities, via a safe and reliable scale-up from lab to production.
KHiMii
KHiMii develops flow reactors by combining the complementary know-how of Khimod in metallurgy of the future and of M2i in industrial and chemical process engineering to develop innovative solutions for Flow Chemistry in the field of specialty and fine chemical.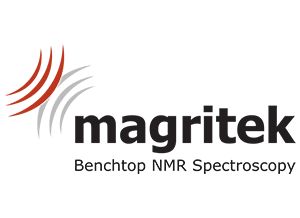 Magritek
Magritek's revolutionary 90 MHz, 80 MHz, and 60 MHz Spinsolve family of benchtop NMR models offer the highest sensitivity and resolution available in the market. These portable systems are robust and easy to use, allowing modern NMR methods to be performed on the chemistry lab bench or inside the fume hood next to a reactor.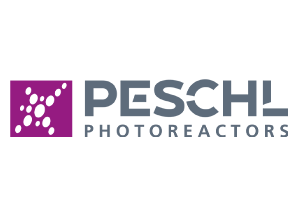 Peschl Ultraviolet GmbH
Peschl Ultraviolet GmbH supplies efficient photoreactors for large-scale production as market leader in applied photochemistry for over 38 years worldwide. Scientifically substantiated consultancy services as well as automated process development systems enable a successful up-scaling. For basic experiments a variety of standard photoreactors as well as special light sources are offered as a modular toolkit system.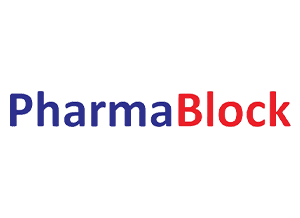 PharmaBlock
PharmaBlock (SZSE: 300725) is providing innovative development and manufacturing solutions of drug substances and drug products for the development and commercial stages. It has partnered with almost all the top pharmaceutical companies and hundreds of biotech companies around the world. To further realize safe, efficient, and green process and manufacturing, PharmaBlock has developed an advanced technology platform, featuring flow chemistry, micropacked bed hydrogenation, biocatalysis, and heterogeneous catalysis etc., which has enabled more innovative solutions, with shortened lead time and reduced overall costs.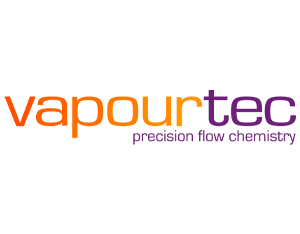 Vapourtec
Vapourtec have been the leading manufacturer of world-class flow chemistry equipment since 2003. Their flow chemistry equipment has helped revolutionise scientific research, enabling and empowering scientists to explore new chemical pathways and applications. Manufactured at their headquarters in Suffolk, United Kingdom, their flow chemistry systems are trusted by academics, chemists and manufacturers around the world. Vapourtec have grown extensively through the quality of their products and commitment to excellent service, and with over 860 publications, proud to be the most frequently cited flow chemistry equipment supplier.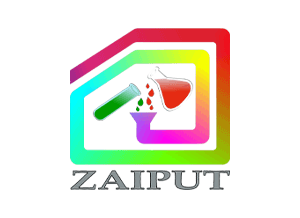 Zaiput Flow Technologies
Zaiput Flow Technologies is dedicated to bringing innovative equipment for continuous and batch separations and extractions processes to the market. We specialize in modular, scalable liquid-liquid/gas-liquid separators with many advantages including quick separation of emulsions, small foot-print, negligible holdup volume. We also offer the only available lab scale countercurrent extraction platform that easily scales to production - enabling optimization early in development.