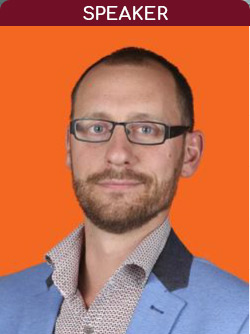 Wouter Stam
Founder & Managing Director at Flowid
Biography
After his Master's degree in Chemical Engineering he worked for oil & chemical and industrial service companies.
In 2004 he started working for a leading biotech company on process development and controlled release.
Going from batch to flow showed to be a challenge and he saw the business and technology opportunity, being process intensification in flow.
He founded Flowid in 2008 to focus solely on flow solutions for production, pilot and lab scale. Key is a fully integrated setup with the right pumps, controls and for sure the right reactors for the specific customer demands.
Flowid developed a special line of flow reactors with excellent mass and heat transfer. Flowid's SpinPro reactors are excellent solutions for the most demanding multiphase (G/L, L/L) exothermic reactions, precipitation and emulsification applications with fully integrated temperature control.
Title of presentation:
Go with the Flow Success & Failure