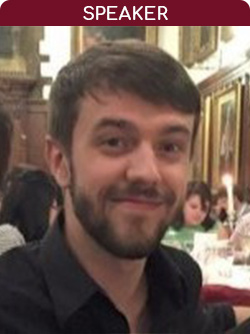 Simon Coleman
Product Manager – Isolation and Drying at Alconbury Weston LTD (AWL)
Biography
Dr. Simon Coleman is a research professional who has a demonstrated history of working in both industry and academia.
He carried out his PhD in Chemical Engineering at Newcastle University, before being offered a post-doc position at the University of Strathclyde working with Dr. Chris Price, a leading industry expert in the isolation of API. Here Simon worked on a Knowledge Transfer Partnership project with Alconbury Weston Ltd (AWL), a highly innovative and rapidly growing company which is a leading supplier of continuous crystallization and filtration equipment for the Fine Chemical and Pharmaceutical sectors. The project involved contributing to the development of AWL's continuous carousel filter dryer technology, a novel process based on well-established Nutsche filtration, separating solids/liquids in a fully automated carousel system.

He is currently working for AWL as Product Manager for Continuous Filtration & Drying Equipment.
Title of presentation:
"Filling the gap" in continuous technologies: A novel continuous filtration and drying system