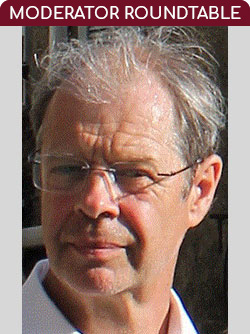 Peter Poechlauer
Principal Scientist, Small Molecules API – Thermo Fisher Scientific
Biography
Dr. Poechlauer joined the Patheon Linz site in 1990 and has more than 25 years of experience in pharmaceutical research and development.
Presently he works as Innovation Manager to drive innovation in small molecules manufacturing to develop cleaner, faster, less wasteful and more efficient production processes. 
In 2007-2009 he helped to introduce one of first continuous flow processes in large-scale pharmaceutical manufacturing.
2003-2006 he headed Process Technology and introduced process intensification and micro reactor technology in the company. 
Between 1994 and 2004 he developed several large-scale biocatalytic processes for fine chemicals and led European research projects on biocatalysis and sustainable oxidation chemistry. 
He studied Organic Chemistry and Pharmaceutical Chemistry at the University of Innsbruck, Austria. Two years of post-doctorate studies in Organic Chemistry at the University of Munich under Prof. Rolf Huisgen followed. 
He is author of 45 patent applications, 48 publications, several book chapters, and frequent presenter at industry conferences. 
Roundtable:
Advanced manufacturing and analytics