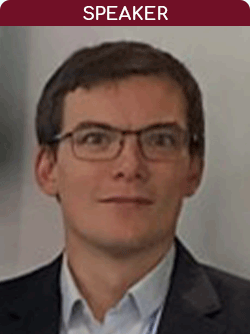 Etienne Baco
Responsable Commercial – Business Development Manager at La Mesta Chimie Fine
Biography
Born in 1983 in Amiens, North of France, I studied Organic Chemistry in my hometown before an Erasmus/Leonardo program in Hull (UK) for one year studying and working in the lab of Professor McKenzie on the thiolation of Sporopollenin and its potential activities.
Back to France in september 2007 I moved to Bordeaux to start a transversal PhD on the synthesis of toxins analogs for immunosensors elaboation. In 2011, I defend my PhD before starting a new adventure.
Road to Strasbourg to elaborate some innovative antibiotics using the Trojan Horse strategies coupled yo the bacteria abilities to acquire iron. After 3 years and almost 10 years in the lab I started a new life in the Sales.
First I joined a French distributor in Paris Area to promote and advise customers about lab consumables (chromatography, chemistry, glassware…).
In 2017, I helped chemical companies from CDMO to big chemistry groups entities to source and supply specialties and fine chemicals. Inside a German distributor I am in charge of France, Belgium and Netherlands customers. At that time I had the opportunity to work with La Mesta that gave me the chance to take in charge the sales and the business development of the company.
Since four years, I am now happy to manage the projects trusted by our partners. On one hand I try to promote La Mesta know how and technical expertise in fine chemicals manufacturing world and on a second hand I propose, with the help of our technical teams, innovative solutions to get access to sophisticated products for and with our partners.
The rest of the time I am the busy but happy member of a three children family and keep discovering and enjoying the south of France walking, running, swimming or riding a bike.