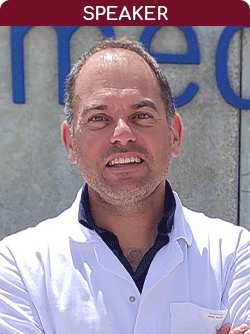 David Font
Scientific Team Leader en Medichem, S.A.
Biography
David Font is a Ph.D. in Organic Chemistry with 20 years of professional experience in the Pharma industry and Academic research.
He obtained his degree in Chemistry at the University of Girona and finished his Ph.D. in Organic Chemistry in 2003. Then, he moved into the industry working as a Process Chemist in two different APIs manufacturers companies (Menadiona and Moehs Ibérica). In 2008, he worked as a drug discovery researcher at Lilly Spain, and 3 years later he returned to the University of Girona in the group of Prof. Miquel Costas for postdoctoral studies in the Organometallic Chemistry field.
In 2013 he joined Medichem S. A. as New Technologies Chemist. The development of organic processes in a continuous flow from lab scale to industrial and the optimization of processes using DoE were his main tasks. Since 2019, he is also project R&D leader, working on route design and process optimization for the manufacturing of APIs.