Microinnova at a glance - September 27th
Capacity is strictly limited. When you register don't miss to reserve your seat.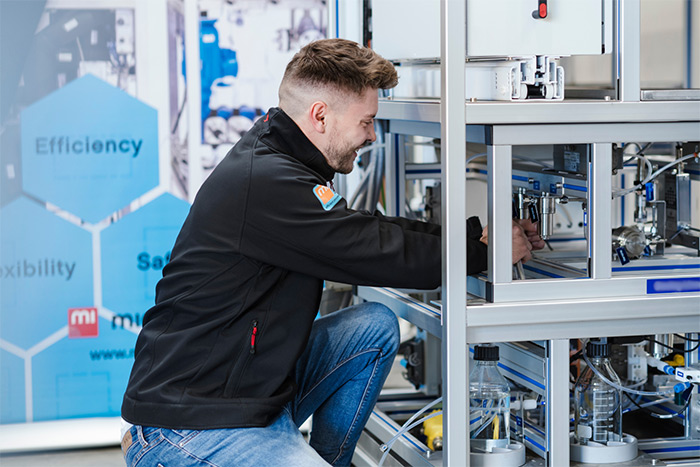 – nearly 20 years of experience
– more than 200 projects
– more than 80 chemistries
– 30 highly skilled people
Microinnova would like to welcome you to their facility and get to know you over a welcome drink before they show you around their facility to provide you with a behind-the-scenes view of how they design and build their highly efficient flow plants thanks to the close interaction between their engineers and chemists. You will be able to tour their laboratories, as well as get an exclusive view into their plant construction area. After the tour, they would like to invite you to their conference room and terrace for an opportunity to network and taste the traditional Austrian cuisine.